Eastern Group is hiring Senior Graphic Designer.
Possession of creative flair, versatility, conceptual/visual ability and originality.
Up to date with industry leading software and technologies (In Design, Illustrator, Dreamweaver, Photoshop etc).
Experience in creating commercial & professional designs, preferably with a marketing or creative agency.
Highly proficient in all design aspect.
Ability to work independently to deliver as per brand requirements and in-house style.
Professionalism regarding time, costs and deadlines.
Conceptualize and create graphics for a variety of media including print and social media including advertisements, brochures, handouts, flyers, and online graphics.
Establishing design guidelines, standards, and best practices for all creative elements.
Collaborate with the marketing department and support campaigns with design solutions.
Creating infographics and other graphical content to be shared on our and our marketing partner's social media channels.
Work with copywriters, creative manager to produce initial design, test graphics across various media and amend designs after feedback
Ensure final graphics and layouts are visually appealing and on-brand.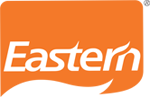 Eastern Group, 560043, Bengaluru, Karnataka, India