Senior Executive – Marketing (ATL & BTL)
Eastern Group is Looking for Senior Executive – Marketing (ATL & BTL)
Experience in marketing activations/BTL
Industry contacts among vendors and specialist agencies
A sharp marketing mind, with demonstrated creativity and innovation in marketing activities
High on energy and Good negotiation skills
Willingness to get on-ground/hands dirt, practical and ability to work around resource constraints
Empathy for our customers and an understanding of how they use our product at a micro- and macro- level.
Responsible for implementing ATL& BTL Marketing
Build brand presence, and communicate that to the customer base and the broader market. Immerse yourself in our competitive landscape to understand what makes us unique and how best to convey that.
Partner with Sales team to design a retail activation strategy which includes building retail partnership programs, promotion campaigns, product launches, demonstrations, displays etc.
Create innovative activation solutions for the brand engagement and lead generation at the last mile
Work with, and develop vendors needed for your BTL activities (activation marketing, content, creative etc.)
Executing events and exhibitions.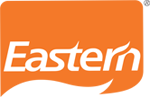 Eastern Group, Bengaluru, Karnataka