Manager – Customer Engagement & Support
Eastern Group  is Hiring Manager – Customer Engagement & Support
Design customer service processes that scale at every point in the customer lifecycle including sales, onboarding and retention.
Manage a team of Associates focused on customer engagement, sales & support.
Build & manage workflow processes to improve efficiency and service delivery.
Set up escalation matrices and engagement guidelines for the team
Build quality audits to ensure a great user experience across all customer touch-points.
Conduct RCA of customer issues and collaborate with operations and supply teams to solve for these at source
Be the voice of the customer in the leadership team working closely with product, marketing and engineering teams to implement insights and product improvements to continuously improve customer experience.
Use data to inform all layers of our operating processes and strategic direction- such as the timing of customer touch points and how we ensure consistent customer outcomes
Manage Email queues from the CRM and track activities in a timely and accurate manner
Excellent written and verbal communication skills
Ability to solve problems quickly and effectively.
Obsessed with customer experience and genuinely empathize with them
Good negotiation skills.
Flair for analysis and creating insightful reports.
Demonstrable expertise in defining SLAs and building processes to ensure adherence.
Excellent time management and prioritization skills and can handle multiple tasks with ease.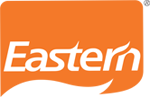 Eastern Group, 560043, Bengaluru, Karnataka, India