Assistant Manager (Product)
Eastern Group  is hiring Assistant Manager (Product)
Determine customers' needs and desires by specifying the research needed to obtain market information.
Recommend the nature and scope of present and future product lines by reviewing product specifications and requirements; appraising new product ideas and/or product or packaging changes.
Assess market competition by comparing the company's product to competitors' products.
Provide source data for product line communications by defining product marketing communication objectives.
Obtain product market share by working with sales team to develop product sales strategies.
Assess product market data by calling on customers with field salespeople and evaluating sales call results.
Provide information for management by preparing short-term and long-term product sales forecasts and special reports and analyses; answering questions and requests.
Facilitate inventory turnover and product availability by reviewing and adjusting inventory levels and production schedules.
Bring new products to market by analyzing proposed product requirements and product development programs; preparing return-on-investment analyses; establishing time schedules with engineering and manufacturing.
Introduce and market new products by developing time-integrated plans with sales, advertising, and production.
Determine product pricing by utilizing market research data; reviewing production and sales costs; anticipating volume; costing special and customized orders.
Complete operational requirements by scheduling and assigning employees; following up on work results.
Training Sales and other business stake holder w.r.t Product.
Strong Product management skills with customer focus.
Should be capable of cross functional tasks.
Experience in Business Development, orientation towards supply chain or strategy would be a plus
Excellent Verbal and written communication.
Problem solving mindset for ambiguous business challenges
Should be a team player, working alongside people from all walks of life , Should be able to lead and mentor the team
Deep understanding of and passion for Retail,Ecom and B2B
Proven analytical skills and demonstrated ability to manage the business – by the numbers- . Must be metrics-driven.
IT tools such as MS office is must.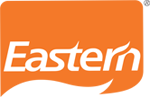 Eastern Condiments Pvt Ltd, 560043, Bengaluru, Karnataka