Assistant Manager – Content
Eastern Group is hiring Assistant Manager – Content.
Build and manage a rich content cum social media calendar that attracts a qualified audience to increase the visibility & emerge as thought leader. (including blog posts, whitepapers, ebooks, reports, webinars, infographics, social media etc.).
Work on content distribution cum refurbishing plan so as to ensure that every piece of content is reaching the right audience in the format best enjoyed by them.
Responsible for researching, trend jacking, creating, editing, updating & managing all formats of content.
Co create newsletters, product update emailers, social media posts, blogs, infographics, PR related articles, video themes & campaigns to drive leads, subscribers & increase awareness.
Work closely with internal & external stakeholders – Designers, Technical SEO, product team, sales team & agencies.
Content marketing experience, specifically in developing editorial calendars, inbound marketing.
Exceptional English language skills. Communicates clearly and effectively (both verbal and written). Zero-tolerance approach to grammatical errors, poor writing, and plagiarism.
Knowledge about the basic best practices of the main social media channels, which content and approaches work on each and why
Ability to plan and create content relevant to a specific audience with a strong focus on SEO.
Communicates timely and responsively. Seeks feedback and provides feedback. Encourages open discussion and dialogue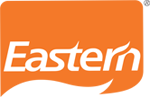 Eastern Group, 560043, Bengaluru, Karnataka, India