Executive – Customer Support
Eastern Group is hiring Executive – Customer Support
Manage Inbound (Service & Sales) & Outbound Call (Complaint Resolution) / Email / Chat
Provide exceptional customer support when communicating and assisting customers.
Ensure that high quality standards are maintained for all customer interactions and issue resolutions.
Work with the managers for reports & on product knowledge
Keep records of customer interactions and transactions, recording details of inquiries, complaints, and comments, as well as actions taken. Process orders, forms and applications.
Resolve tickets over the email / Chat – Analyze customer reported information to identify problems and concerns.
Track and manage resolution of product/service deficiencies on customer's behalf.
Communicate and coordinate with internal departments to resolve issues.
Excellent verbal communication skills (English, Hindi and Kannada)
Proven customer support and Strong phone contact handling skills
Excellent time management and prioritization skills and can handle multiple tasks with ease.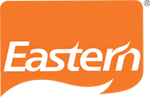 Eastern Group, 560043, Bengaluru, Karnataka
Offer ended on April 4, 2019