Assistant Manager – Digital Marketing
Eastern Group is looking for Assistant Manager in Digital Marketing
Develop digital strategies and implement actions to generate qualified sales leads and online traffic in line with approved briefs.
Oversee social media strategy/activity and implementation of the same.
Launch optimized online adverts through Google Adwords, Facebook etc. to increase company and brand awareness
Improve the usability, design, content and conversion rates of digital platforms and propose/recommend new methods/tools/technologies.
Provide creative ideas for content marketing and update website. Collaborate with designers to improve user experience
 Develop and oversee the development of processes to track, analyze, report and improve: Lead generation and conversion rates; Customer and digital research, market and competitor data; Campaign effectiveness.
Experience in SEO, SEO/SEM, marketing database, email, social media and/or display advertising campaigns.
E-commerce marketing and programmatic an advantage
Good knowledge of website analytics tools (Google Analytics & others).
Knowledge of Google AdWords, Facebook, Instagram ads, Google shopping with a history of excellent performance and building E-commerce sales campaigns.
Strong understanding of current online marketing concepts, analytics, trends, strategy, and best practice.
Result oriented ensures operational excellence in areas of responsibility and delivers the best results. Takes active ownership of problems and provides timely and result from focused solutions. Remains outcome-driven.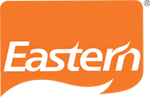 Eastern Group, 560043, Bengaluru, Karnataka
Offer ended on March 4, 2019